Do you have multiple connections under your trailer? Are you having a hard time diagnosing wiring issues?
We understand the confusion that trailer wiring can cause – especially if done incorrectly. Over the years we have found that the easiest trailer wiring option is a sealed wiring harness. The benefits of sealed wiring harnesses include:
Elimination of connections which can corrode and fail
Colour coded for easy identification
Very cost effective versus manually wiring all connections
Convenient due to a plug-and-go system
There are a number of sealed wiring harness options, depending on your needs:
Full Trailer Harnesses: custom designed to fit your truck or trailer, these sealed systems install quickly and easily. There is no need for cumbersome and leak prone junction boxes or splice connectors. Separable pieces are joined with molded connectors that plug together for a tight seal.
Repair Harnesses: partial systems are available as well. For example, we carry tail light harnesses and electric brake harnesses.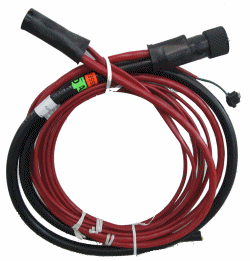 Do you have questions about sealed wiring harnesses? Give us a call at 780-968-5433 or send us an email here and we'd be happy to answer your questions.