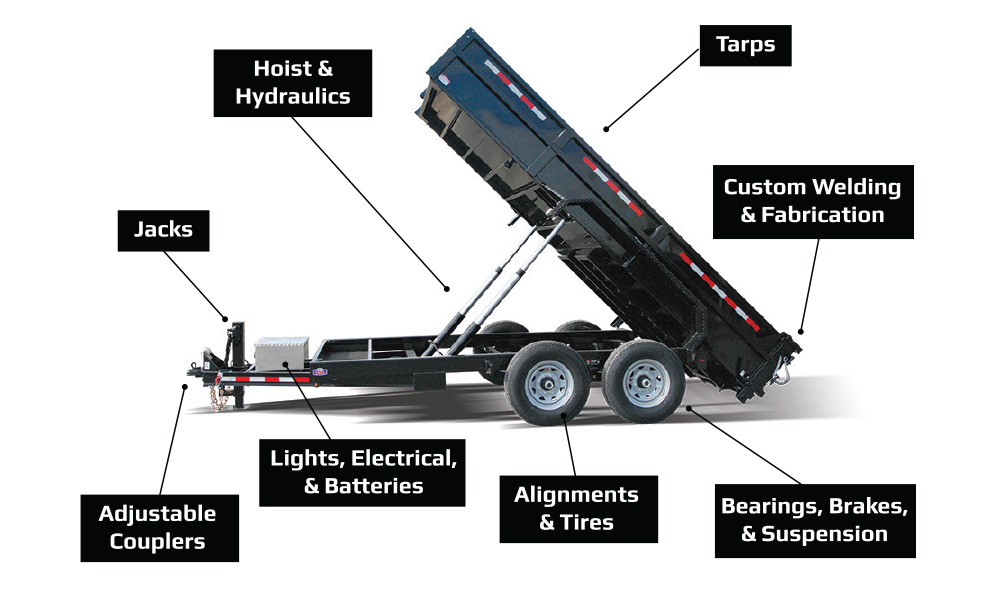 Get the job done on time
At All Trailer Repair, we understand that time is money. We take pride in maintaining and repairing dump trailers so that you are back on the job site in as little time as possible. Our services include:
General dump trailer repairs
Hydraulics

Replacement hydraulic power packs for most models (including replacement of cartridge valves and solenoids)
Replacement/top up of hydraulic oils

Tarp installations

Manual and electric
Mesh or solid tarps
Wide variety of sizes

Electrical

Installation of custom batteries/power supply options, with deep cycle batteries
Wiring of dump trailer hoist to use truck batteries
To book your next appointment with All Trailer Repair, please click here.