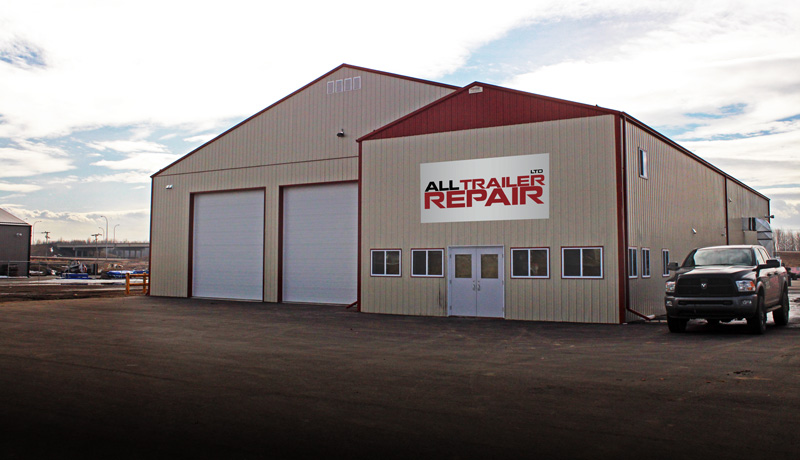 All Trailer Repair was incorporated September 2008 as a family owned and ran, small trailer repair business in Stony Plain, Alberta, founded by husband and wife team of Jerry and Norma Vanthuyne. Initially, father and son worked side by side, Jerry Vanthuyne with 40 years of experience, completing all repair and welding jobs, with son Landis Vanthuyne focusing on administrative tasks of advertising, scheduling, clientele and public relations.  When the doors were first opened, All Trailer Repair put their efforts into installing hitches, repairing trailers and doing small welding jobs. Landis took over management of the company in 2011 concentrating on ways to improve efficiency and productivity, always adhering to the number one focus of phenomenal customer service.
Over the years, All Trailer Repair has consistently grown their operations, employing a staff of more than six, including office administrative staff, mechanics, and welders. The founder, Jerry Vanthuyne retired on his 60th birthday in 2014, leaving the company in the very capable hands of his son, Landis.  All Trailer Repair continues to impart its strong family values, with amazing team members from top to bottom.
All Trailer Repair, we are extremely proud to serve the needs of Stony Plain, Spruce Grove and community, offering prompt, friendly service and professional repairs. We ensure you receive the utmost customer service with integrity and honesty from our family to yours. Always.