Tubing vs. Channel Frames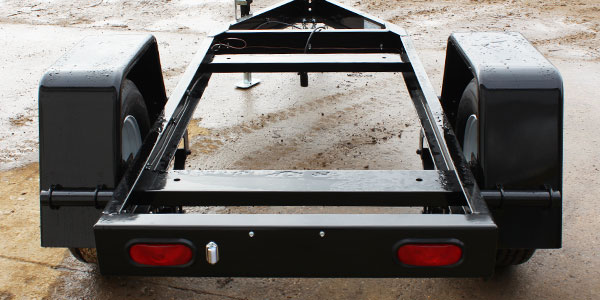 Okay, we are going to put it out there right off the go – we strongly support the use of channel frames on trailers. Now let us tell you why…
We have had countless trailers come through our shop fabricated using tubing frames. We've even built a couple of trailers using this style of frame as well. But we learned our lesson quickly that building a trailer frame out of tubing only creates problems – problems that stem from the fact that tubing frames hold moisture inside of the tube itself. We call this the red zone.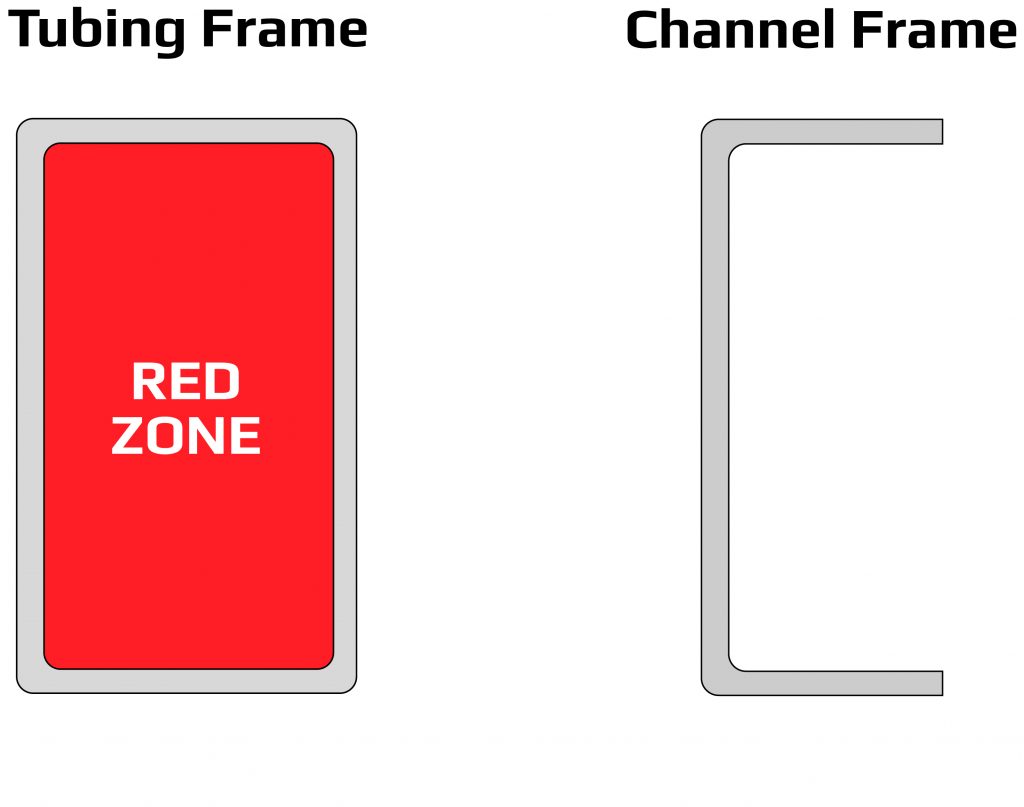 The red zone isn't protected with paint like the outside of the frame is. What this means is that while the outside looks great, it's hard to tell what's happening on the inside, potentially resulting in unexpected failures. This problem is also hard to prevent from happening as tubing inspections can be more time consuming. Drilling pilot/test holes is a common way to verify if the tubing is rusting excessively on the inside.
The alternative to using tubing frame, and the option we recommend if you are in the market for a trailer, is a channel frame. When a channel beam is painted, it is 100% covered and cannot rust from the inside out as with tubing. Furthermore, visual inspections of channel beams are easy and fast to perform, resulting in quick diagnosis of any potential issues.
If you unsure about any of this, simply take a look at heavy duty trucks and trailers. It is an industry standard to use either channel or I-beam frames for strength and reliability. Why isn't that knowledge industry standard in the utility trailer market? Perhaps one day it will be. But until then, we think it's important for you to have the knowledge so that you can make informed decisions.
Do you have questions about tubing versus channel frames? Give us a call at 780-968-5433 or send us an email here and we'd be happy to answer your questions.