This year, All Trailer Repair is excited to be a part of the 2018 Heart and Stroke Hockey Heroes Weekend in Saskatoon. Every seven minutes in Canada someone dies from heart disease and stroke. The funds raised by Hockey Heroes Weekend participants support life-saving research and programs which address heart disease and stroke. Last year this event raised over $430,000 and we want to help to meet that number or even beat it!
From now until March 31, 2018, when you donate $50 to the Heart and Stroke Foundation, we will grease the suspension and undercarriage of your trailer (value of $67.50).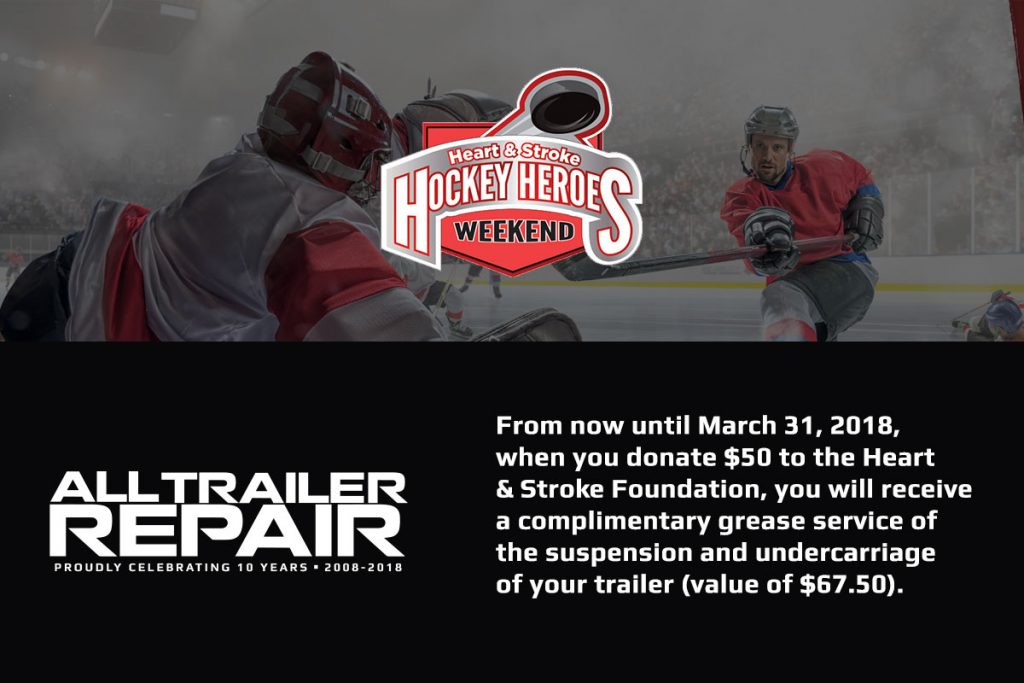 There are a number of ways you can donate: 1) to donate online, please go to our personal fundraising page by clicking here. Once you donate, we will follow up with an email containing next steps to claim your complimentary service. 2) to donate offline, please stop by our location and we will process your donation.