Winter is coming to an end and springtime will be upon us before we know it. When it comes time to pull your trailer out of storage and start getting it ready for the season ahead, one of the common issues we see on trailers that have been stored for the winter is water damage.
Whether it's your RV, cargo trailer, horse trailer, or flat deck, water damage can be a problem. As most trailers are parked outdoors and are usually covered in snow throughout the winter, when the temperature increases and snow starts to melt, water can start to get into unwanted areas. A few common areas to keep an eye out for are:
Roof and Window Seals
Since the roof of your trailer will have a fair amount of snow on it throughout the winter, when temperatures warm up and snow starts to melt, moisture can penetrate through areas where the sealant may have failed. Make sure you closely inspect the roof, as well as any trim and or fasteners that have been sealed (maintenance tip: do this in the fall before you store your trailer).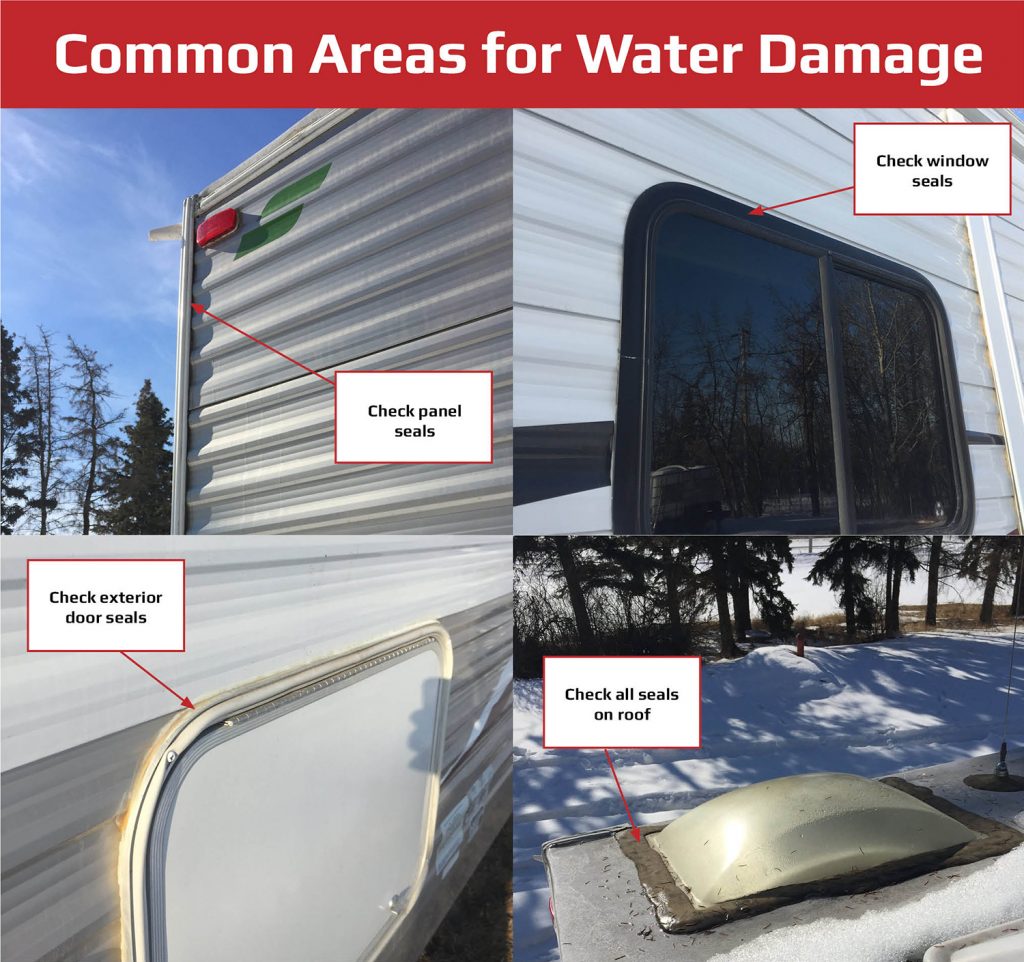 Trailer Deck
Checking over the wood on the deck of your trailer is vital as most decks are exposed to the same amount of snow as the roof of a trailer. Prior to using your trailer, check decking boards for water damage and rotting.
Electrical
The electrical system of your trailer can also be affected by moisture. Having open connections and unsealed electrical components is a frequent cause of electrical failure. Check for corrosion inside of connectors and plugs and test your lights to ensure everything is working as it should. (Maintenance tip: always remove the battery of your trailer over the winter months. We suggest that in addition to removing the battery, you place it on a charger and then load test to verify that the battery is in good working condition).
To wrap up, when pulling your trailer out of storage, always keep an eye out for possible water damage. Check the roof and window seals, make sure that the integrity of your trailer deck has been maintained and be aware of moisture-related electrical issues. When it comes to electrical issues, they usually aren't noticed until you are hooked up to your truck or tow vehicle. If this happens, feel free to contact our service department and we will walk you through possible checks or you can stop by our shop to have one of our technicians check it over.
Contact us at 780-968-5433 or email us at

[email protected]